Best Place to Game in The World for The Tech Saavy
Experience excellent service in the world's most luxurious gambling spots.
People who frequent casinos often only go after one thing: the games. Roulette tables and slot machines often distract from the full experience that casinos have to offer, and casinos of old could get by from just having entertaining games that offered big payouts.
Recently though, online gaming has begun to give land-based casinos a run for their money. Online casino games have begun offering better payouts, and better gaming experiences to players, resulting in many casino-goers opting to play their games online instead. Casino mogul Sheldon Adelson was one of the first people to speak out about how online gambling might draw crowds away from land-based casinos, and it seems like his suspicions have been validated.
Online gambling sites have stolen the thunder of most brick-and-mortar casinos, because their games are better-looking, more convenient, and more diverse. Niki Longmuir of Betfair says that Betfair's Arcade site owes much of its success to the wide selection of games it offers players — a feature clearly lacking in most land-based casinos.
Casino moguls have, however, begun to rise to the challenge. Instead of taking things lying down, they've upgraded their casinos with state-of-the-art technology. Pair this with the most eccentric architectural designs, and we now have some unbelievable casinos that offer not just a great gaming experience, but incredible services that will leave you in awe.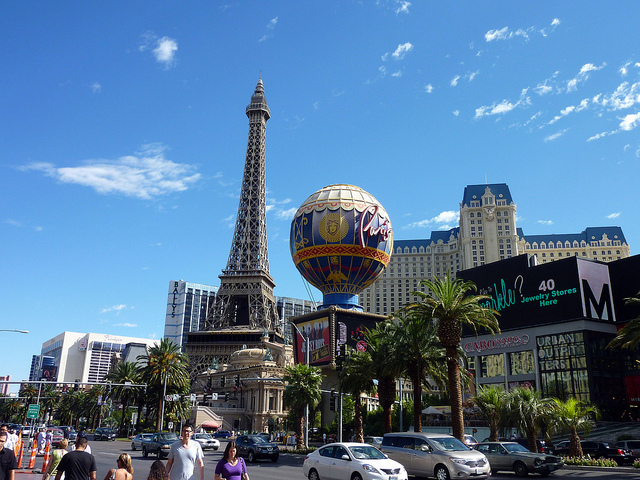 Aria Resort and Casino (Las Vegas, NV, USA)
Ranked #16 among the 270 resorts and casinos in Las Vegas, USA, the Aria is possibly the most technologically-advanced hotel in the world. Found in the MGM's new City Center, the hotel offers guests a glimpse into the future, with omnipresent wireless connectivity, 3D monitors, and touchscreen interfaces on most of its facilities.
Checking into the Aria, guests will be pleased to find that their rooms are fully automated and each aspect of the room can be controlled with one remote control. If you want to dim the lights, turn up the air conditioning, or even draw the curtains, it can all be done from the comfort of your king-sized bed. The rooms can even be configured to automatically draw the curtains and turn the television on as soon as you enter the room.
Their casino is also top-notch, with machines mounted on Mac computers. The games are played on touchscreen monitors and can be switched over to popular games should the need arise. The house can also adjust the prices of their machines on a slow day, giving more people the opportunity to play their games.
Pechanga Resort and Casino (Temecula, CA, USA)
One aspect that casinos often neglect is the comfort of their patrons, but Pechanga blows all the other casinos out of the water here. The casino has a gaming floor that spans over 200,000 square feet, granting it the title of California's biggest casino.
There are 3,400 state-of-the-art machines for video poker, Blackjack, roulette, and other casino games located on the gaming floor, all arranged with the patrons' comfort in mind. The casino is also equipped with an excellent air filtration system and a dedicated non-smokers' area for those who want to enjoy their gaming in cool, refreshing air.