Berlin – Europe's Top Bucket List City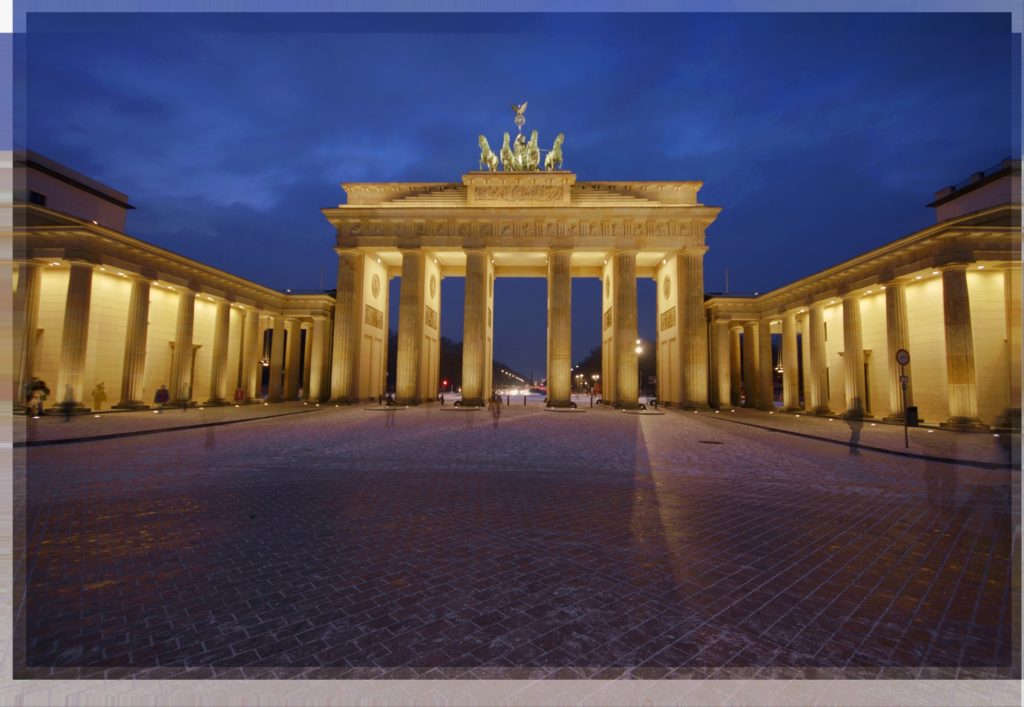 There are some great cities in Europe. But when you talk about the one place to go and experience before you kick the bucket, there is no doubt that with its frenetic pace, storied culture and history, gastronomical delights and wild nightlife, the top choice for a holiday is Berlin.
Why come here:
From the shadow of a wall that divided the city from itself, to one of the world's most exciting and vibrant meccas, Berlin shines bright. Berlin is the capital and largest city in Germany and is the center of its business and culture. It also features world-class nightlife, new tech start-ups, unique fashion, cutting-edge art, some of the best international food, and a completely unique vibe whether you come any season. The city is accessible from any airport in Europe and most other places so you can hop on a plane, book a Berlin airport transfer from Tegel (TXL) or Schoenefeld (SXF) airports and be enjoying the all of the city's amenities in no time.
What is cool:
This is where the cold war ended and the west was able to claim that capitalism wins! The city has a glorious history of producing world class innovation going back hundreds of years. To top that off, the city is a virtual art gallery with cool sculpture and evocative monuments. Government officials work under a dome built by Norman Foster, businesspeople do their banking in the Frank-Gehry-designed DG bank, and everyone goes for after-work drinks in the Modernist Mecca Potsdamer Platz. From the hip German fashion scene, the retro clothes shopping districts, to the ever-present street artwork and graffiti this city is uber cool.
What to do during the day:
Brandenburg Gate – The most iconic destination in Berlin is this former city gate built in the 1700s. The gate consists of 12 massive, Grecian styled, pillars, atop which sits a sculpture dedicated to the great monarchs of Prussia.
The Berlin Wall – Although most of this most famous attraction was destroyed in 1990, there still remains a small part left as a symbolic reminder of when this city was divided by politics. Visitors can walk along both sides and learn about its history and fall.
Memorial to the Murdered Jews of Europe – A powerful memorial dedicated to the millions of Jews killed during World War 2 and is located just steps away from Brandenburger Tor.
Berlin Philharmonic Orchestra – The Berlin Philharmonic Orchestra is one of the best in the world. It performs regularly in Berlin, and tours the world extensively.
60 Minute Flight Over Berlin – Fly in a 4-seater Cessna 172, to experience Berlin's most beautiful scenery from a bird's eye view! You will be flown by an experienced pilot and may take pictures as you like.
Landschaftspark – Imagine an abandoned airport transformed into the most popular park in the city and you will understand Landschaftspark. This abandoned wasteland and its surrounding neighborhood is being transformed into a green space with grazing sheep, trails for hikers and bikers, and a genuinely rural escape in the city.
Mauerpark – Every Sunday, the residents of Berlin flock to Mauerpark in search of bargains and hours of fun bartering with stall owners. Mauerpark's flea market has something for everyone, and you can enjoy a Berlin Currywurst.
What to do at night:
Berlin is home to some of the top restaurants in the world, no matter what cuisine you seek. Here are a few great choices: Hidden away north of the city centre in a red-brick Prussian-era factory, is Reinstoff which features avant-garde cooking and astounding presentation, Spanish and German wines, and excellent service. Facil on the fifth floor of The Mandala Hotel at Potsdamer Platz is a beautiful space with a retractable glass roof and magnificent service, to go with its amazing food. Fischers Fritz is the place to go for fish and is located at the Regent Hotel. And Ganymed Brasserie is one of the few riverside restaurants in Berlin with a terrace for watching boats sailing by. The food is French and excellent.
The nightlife in Berlin is simply the best in all of Europe. Partying starts at 1, when techno fans end up in Berghain, one of the best clubs in the world by DJ Magazine. Crowds seeking live music flock to the unmarked doors of Tausend, an uber-hip bar packed, particularly on Saturday nights. At About Blank, you'll find two main dance floors and a large garden with a graffitied Caravan and secret bungalow playing its own music. There are also dozens of packed cool bars and cafes to spend your nights away.